Products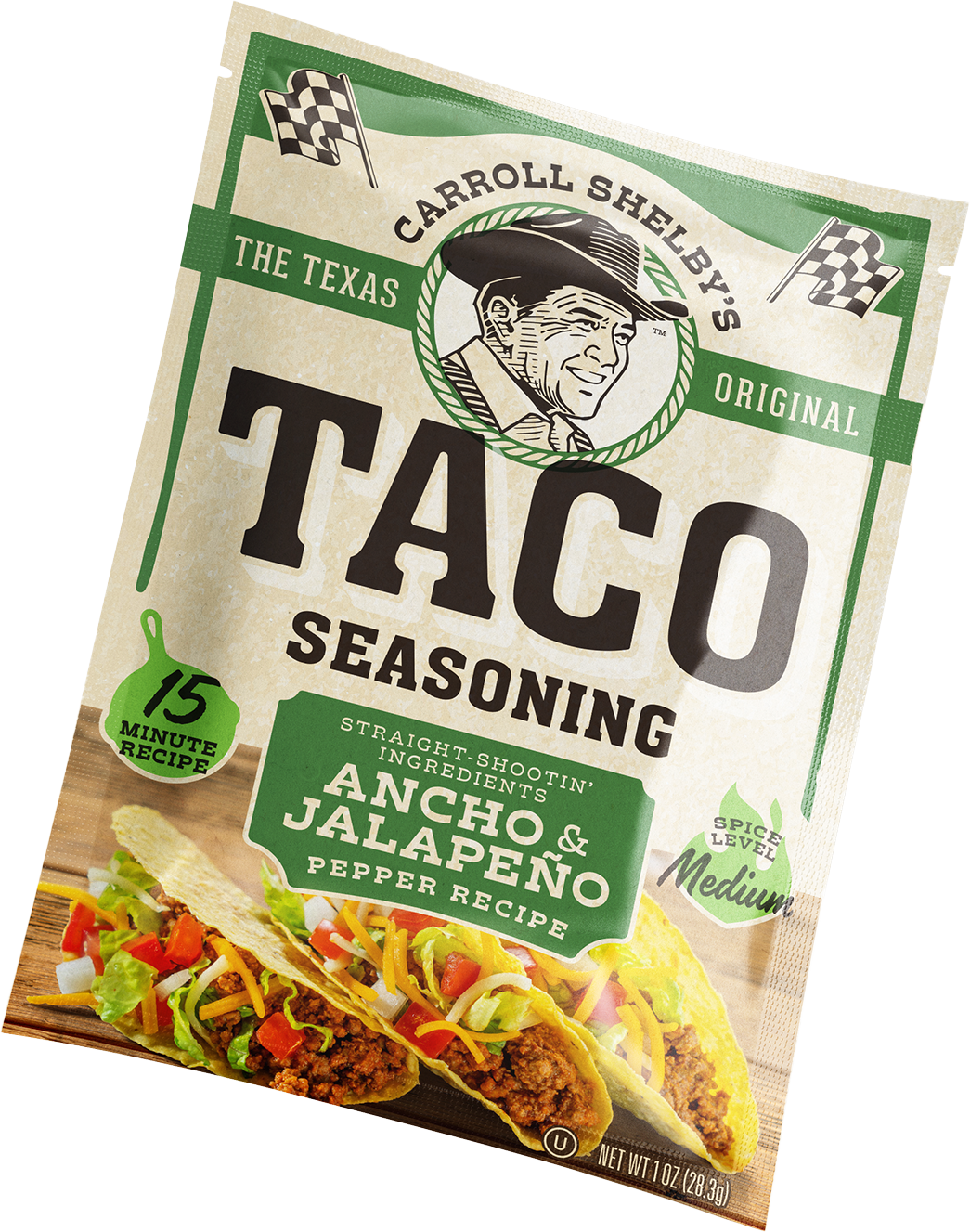 Get ready for the real deal. Our all natural, no-bull seasoning makes fast, tasty Texas style tacos – you can go from startin' to feedin' in just 15 minutes! Delivers deep, smoky flavor and medium jalapeño heat.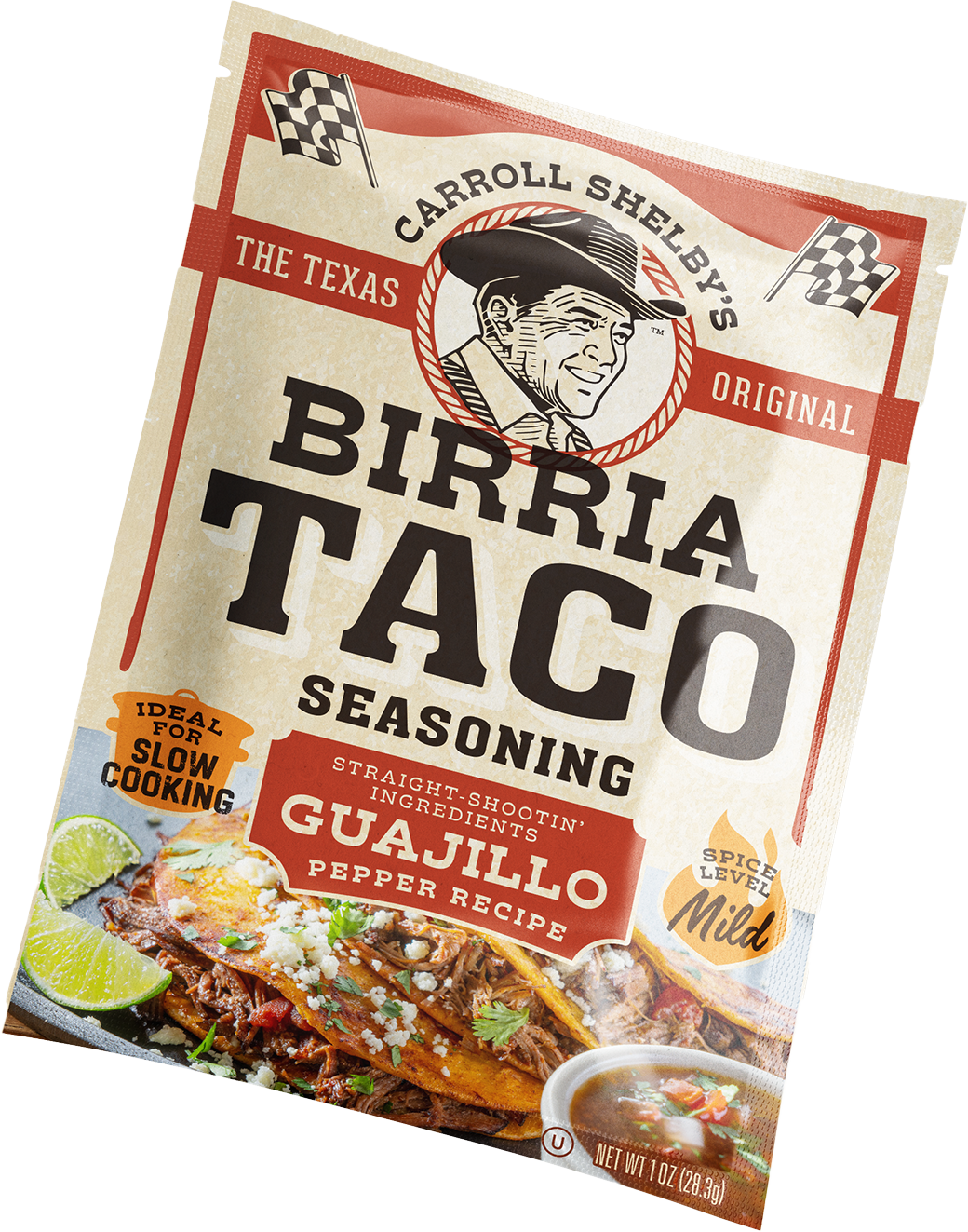 Birria style is a different take on tacos – and Carroll Shelby's makes it easy. Use our Birria Taco Seasoning to slow-cook beef (or another protein), then stuff tacos or top nachos with the tasty result. Be sure to save the broth for dipping! No added salt.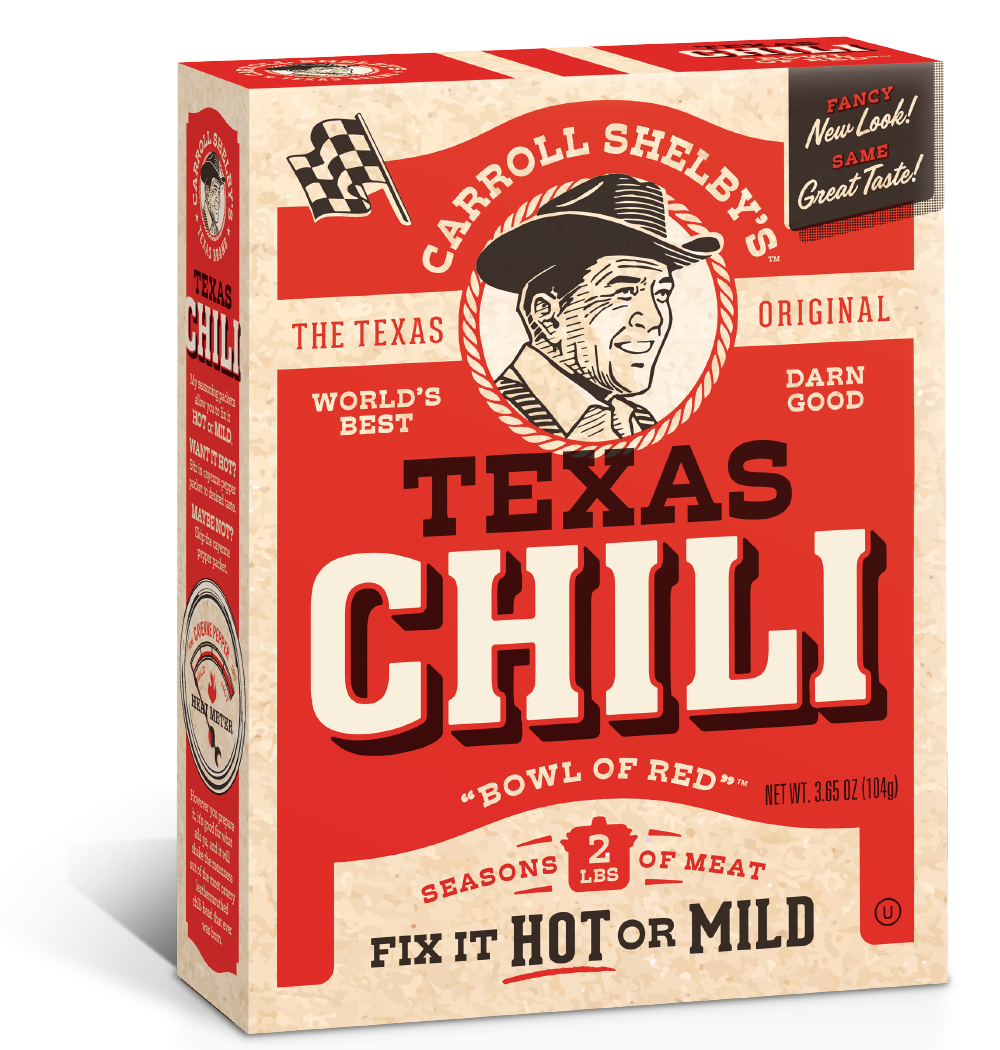 Carroll Shelby's custom chili kit features individual packets of spices, cayenne, and masa flour that let you season two pounds of meat just the way you like. Delicious on its own or atop burgers, tacos, or salads. Just add creativity and your own special fixin's.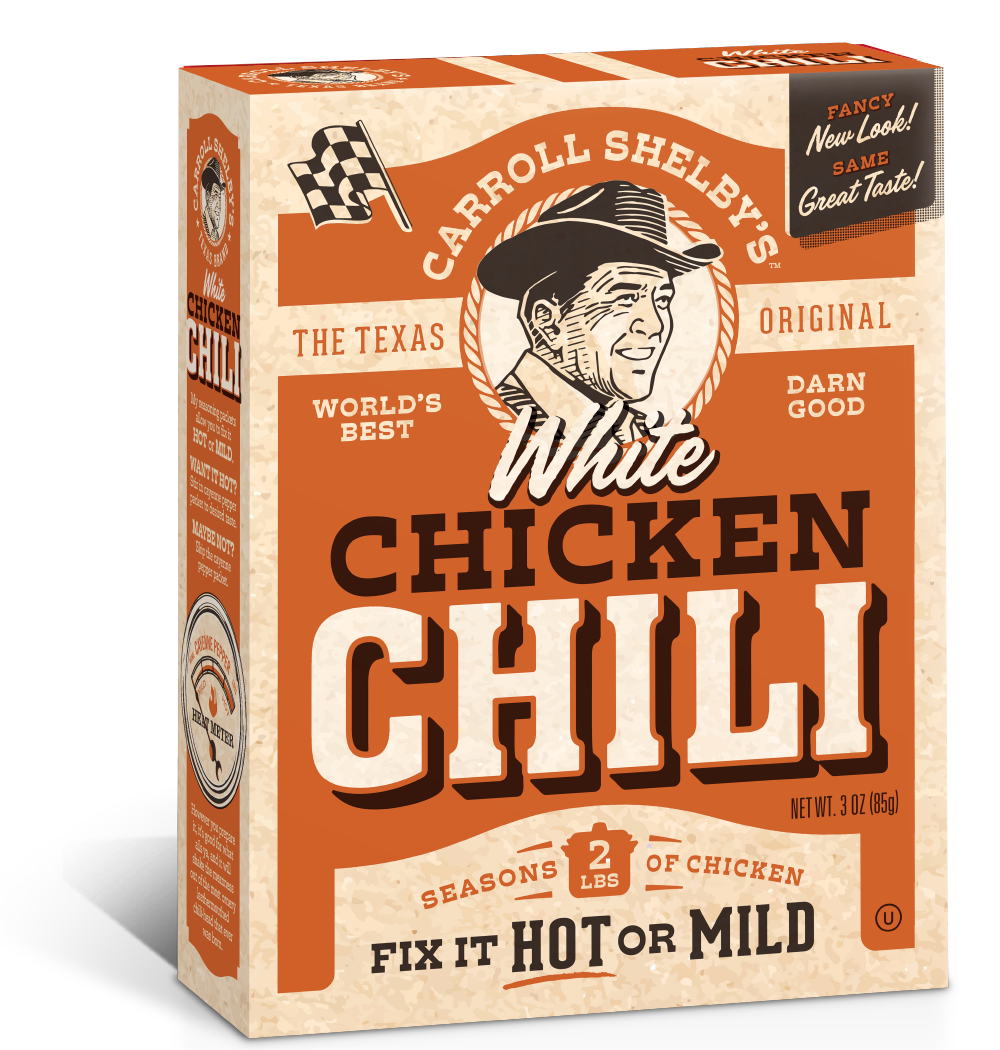 Specially blended to season two pounds of chicken, Carroll Shelby's White Chicken Chili Kit adopts the DIY style of the original. Four individual seasoning packets - spices, cayenne, masa flour, and jalapeno and bell peppers - let you fix your chili however you like, hot or mild. Perfect for those week night family dinners.