History
Whether he was tinkering under the hood of a car or over
a pot of chili, Carroll Shelby's bold creativity and
passion for performance always left people wanting more.
The Chili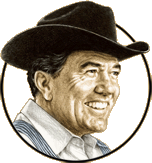 In 1967, racecar legend Carroll Shelby transformed 200,000 acres of mining ghost town into sacred Texas ground: the first-ever chili cook-off at Terlingua. What began as a non-stop party of fire-breathing chiliheads morphed into an annual,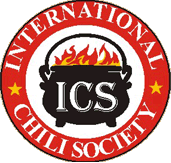 world-famous championship, and Shelby and fellow judge C.V. Wood founded the International Chili Society (ICS).
But while everybody else at those cook-offs was fussin'
and wranglin' over who claimed the best chili recipe, Shelby knew the simple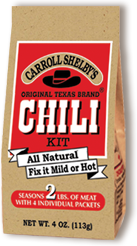 truth: that it really only matters to the person who's eating it. Ever the entrepreneur, he began giving away his own chili fixings, handing the stuff out in brown paper bags he designed over a friend's kitchen table. His customizable concoction grew so popular that by the sixth ICS cook-off, "Carroll Shelby's Original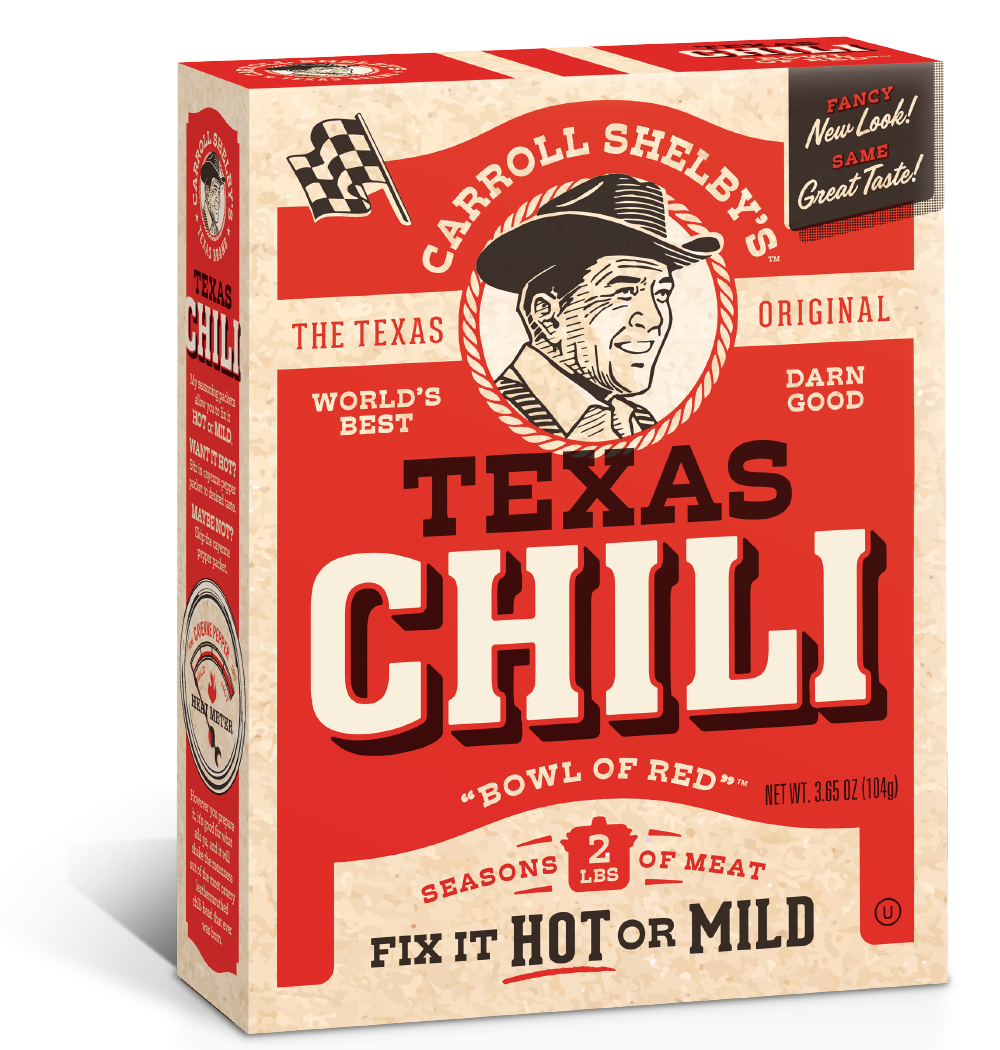 Texas Chili Kit" was on the market. Today you'll find Shelby's four-part Chili Kit in a box, still imbued with original Texas flair and his original philosophy: "It's what you want when you make it. You can put in anything you feel like at the time...
make it one way one time, another time, a little different.
Make it up to suit your mood."
The Man
Texas born and bred, the baby Stetson was born in 1923 in Leesburg, a teeny little town just east of Dallas. In 1940, he graduated from Dallas' Woodrow Wilson High and enlisted in the U.S. Army Air Corps. During his time as a WWII flight instructor and test pilot, he courted his fiancee by dropping boots with love letters onto her farmland - from his airplane. After flight-instructing, Shelby also tried his hand at dump-trucking, roughnecking, and chicken farming before finally saying, "To hell with this, I'm gonna do what I love." And that was hot-rodding.
The Legend
1954 - 1960: A natural talent, Shelby won four races in borrowed cars before being scooped up by the Aston Martin team to race throughout the U.S.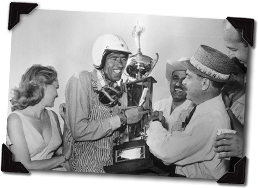 and Europe. People cheered Shelby on for his spirited candor, cool-headed driving, and trademark striped overalls. (In a rush to get from the farm to the racetrack, Shelby stirred up a bit of publicity when he was spotted behind the wheel still in his work overalls. Always the showman, they soon became his signature - along with his black Stetson, the same one you see on our packaging.)
The fast-talkin' Texan (who once won a race with his shattered arm taped to the steering wheel) is considered one of the greatest racecar drivers of all time. Twice named Sports Illustrated's Driver of the Year, his victories ranged from Torry Pine to the Le Mans 24-hour, with innumerable accolades

scattered between. A heart condition forced him to retire early, so Shelby shifted from driving to designing and made even more history. By stuffing Ford's big ol' V8 engine into a lightweight English roadster, he began a famous lineage of Shelby muscle cars. After cooking up the Cobra, he was commissioned to tinker with another famed sports car: the Ford Mustang. Still revered and collected today, Shelby's special-edition Mustangs remain as legendary as his taste.
Shelby approached his cars the way he approached his chili: by starting with a base, tweaking it to his taste, and taking off in whichever direction suited him best. So go ahead - fix that bowl of chili however it suits you. Carroll Shelby makes it authentic.
But you make it original.